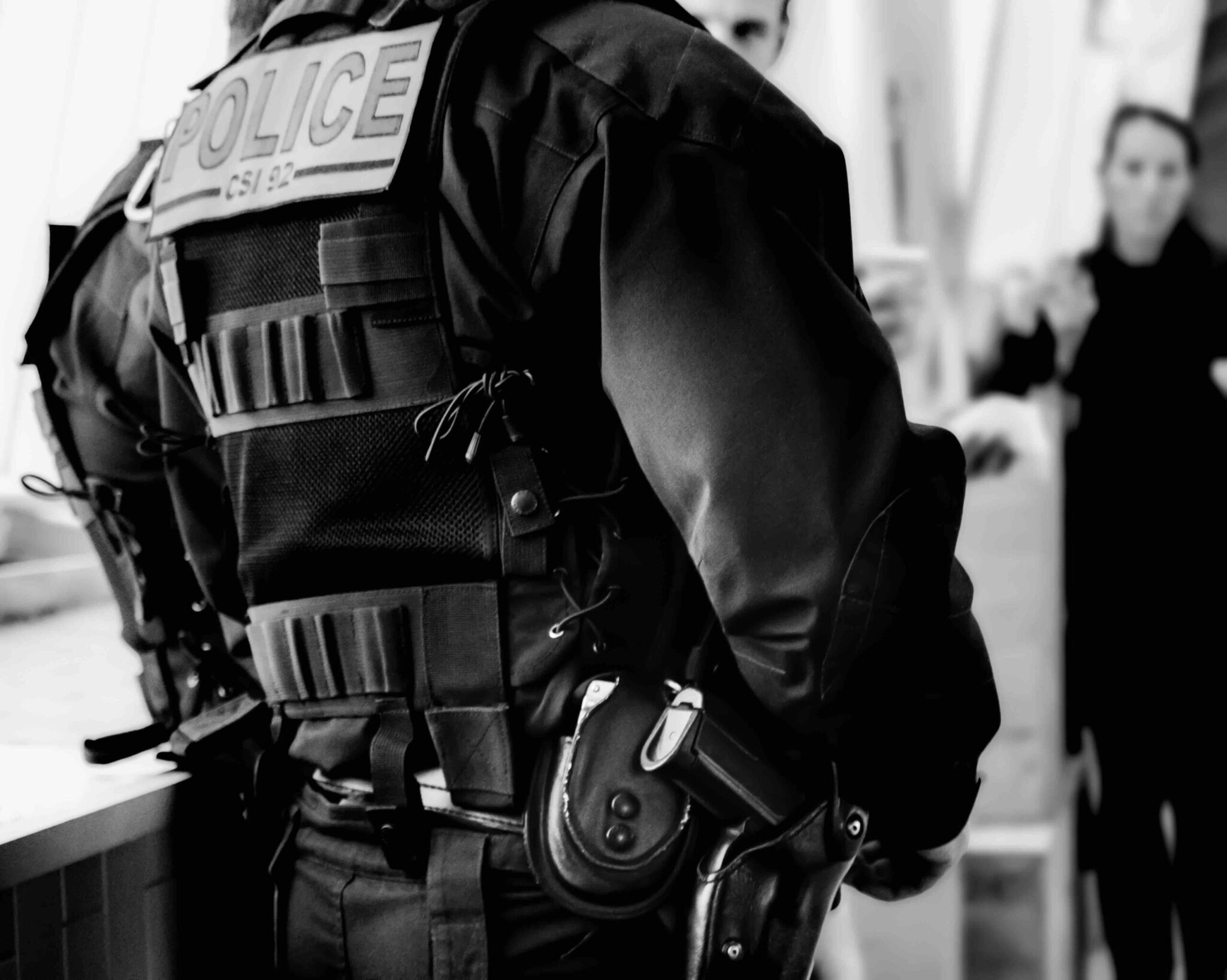 A 19-year-old man in Oklahoma was arrested in October 2021 due to claims that he robbed a local dispensary. According to a police report, the man had two confirmed warrants for robbery as well as kidnapping. Footage was also obtained of the man entering the dispensary wearing a hoodie and aggressively grabbing a worker. The man can be seen in the video holding a handgun. After entering the building, the man is alleged to have demanded all of the cash from the business. 
The dispensary's owner has since revealed that this is not the first time the man had been to the location. Within the preceding week, the man had come to the dispensary for an interview, which the owner now believes really just to check the place out. 
Oklahoma City police report that they were able to track the man down to an apartment building and then tried to close in on the man to perform an arrest, but he fled. At this point, law enforcement followed the man to another apartment complex, where he jumped out of his vehicle and proceeded on foot. The man was then formally taken into custody. Law enforcement reports that he has been booked in jail for robbery as well as other pending charges.
Many people were raised to think of the police as friendly. Increasingly, however, the police seek to question potential suspects about incidents and are not to be trusted to any degree. Police will often not tell a potential suspect the truth on important points and often do not have a suspect's best interests in mind. The following are some common ways in which law enforcement is known to corner and question people about criminal offenses. 
Common Places Where Police Questioning Occurs
While police questioning is sometimes formal, other times it is much less so. In any situation, remember that you still have valuable constitutional rights, even when being questioned by the cops. This includes the Fourth Amendment right to protection against unreasonable searches and seizures. You also have the constitutional right to remain silent. 
Some of the most common situations in which people are questioned include:
Vehicle stops.

If law enforcement requests a person pull over while driving, the officer might believe that other criminal activities are occurring like driving under the influence. In these situations, law enforcement will ask questions to obtain evidence.

Face to Face stops.

Law enforcement prefers investigators perform face-to-face interviews for several reasons. Despite this, if you are questioned by law enforcement over the telephone, you should treat the conversation like any other type of police questioning. Remember to politely decline to speak to the police and request an attorney if they press the matter.

At home or work.

An unexpected visit from law enforcement at your home or work can feel difficult to refuse, which is why the police often use these interactions to gather evidence.

At police stations.

Law enforcement is trained to question suspects and their focus is to pressure suspects by establishing an environment where they can exploit psychological weaknesses. If law enforcement brings you into the police station to question you, they will attempt to exert pressure on you to obtain the results they deserve. 
Contact an Experienced Oklahoma Criminal Defense Attorney
Oklahoma takes its criminal charges seriously. If you or a loved one is charged with a criminal offense in Oklahoma, one of the best things that you can do is promptly obtain the assistance of a skilled defense lawyer. Contact attorney Tracy Tiernan today for assistance.